The LUXUSLASHES® Lounge
The beauty heaven that represents the LUXUSLASHES® concept.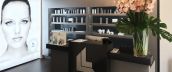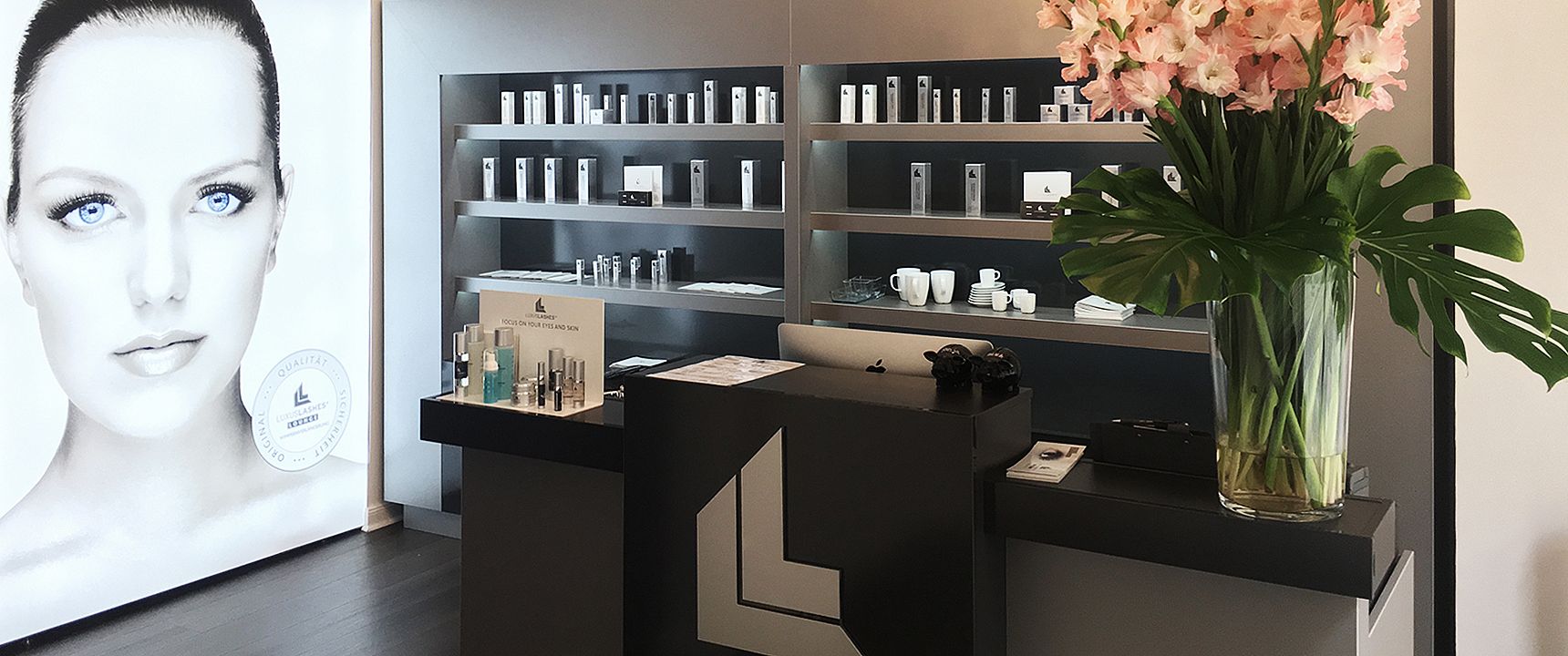 A location of luxury
The LUXUSLASHES® Lounge is the place that represents the LUXUSLASHES® concept and where the LUXUSLASHES® philosophy is lived with every blink of an eye. Here, our customers experience the luxury they have always wanted, because with the LUXUSLASHES® Lounge, we have created a place where quality in the highest form exists and the art of professional lash extensions is elevated to a new level.
As soon as you enter a LUXUSLASHES® Lounge, you will notice the calming and relaxing atmosphere, inviting you to relax immediately and enjoy the high-quality service.
The concept of the LUXUSLASHES® Lounge is based worldwide on three coordinated principles, making each visit a unique experience. It's the perfect combination of the highest quality design, unique product quality and perfect service. Loose yourself in a world of luxury. Loose yourself in a world of luxury.
Exclusively for franchise partners: LUXUSLASHES® Lounge 3D
We leave nothing to chance and know exactly how to harmonize design and functionality to create the unique LUXUSLASHES® atmosphere. Before a new LUXUSLASHES® Lounge is built, a preliminary 3D planning is carried out. Thus, as a franchise partner, you can get an idea of your new LUXUSLASHES® Lounge in advance.
Luxury guaranteed
At LUXUSLASHES® we attach great importance to consistently meeting the highest quality standards worldwide.
Our unique quality management system, which includes the LUXUSLASHES® training concept with a special training program for all franchise partners as well as the use of the highest quality original LUXUSLASHES® application products, ensures our customers a consistently high level of quality with each visit, in each of our LUXUSLASHES® Lounges - with guarantee factor.
1
Product guarantee
The original LUXUSLASHES® application products are tested according to the strictest criteria and meet the highest quality standards in terms of reliability and compatibility. In a LUXUSLASHES® Lounge only high quality LUXUSLASHES® products are used.
2
Training guarantee
Over the years, we at LUXUSLASHES® have developed a unique and standardized training concept, guaranteeing a consistently high standard of service throughout the world.
3
Exclusivity guarantee
Some selected premium products are only available in original LUXUSLASHES® Lounges.
4
Assortment guarantee
Every LUXUSLASHES® Lounge has the entire LUXUSLASHES® product range in stock and can therefore fulfill every eyelash dream.
5
Team guarantee
In each LUXUSLASHES® Lounge always several lash stylists are present at the same time. So it is guaranteed that our customers always receive perfect service quality.
Do you want to open a
LUXUSLASHES® Lounge?
If you are interested in a LUXUSLASHES® franchise partnership, we look forward to hearing from you.
Simply send us the franchise application by post and we will contact you.
By requesting the franchise application, you do not undertake any obligation to LUXUSLASHES®.